Barbara Ludowici h Fergwyn Welsh Corgis h New South Wales h Australia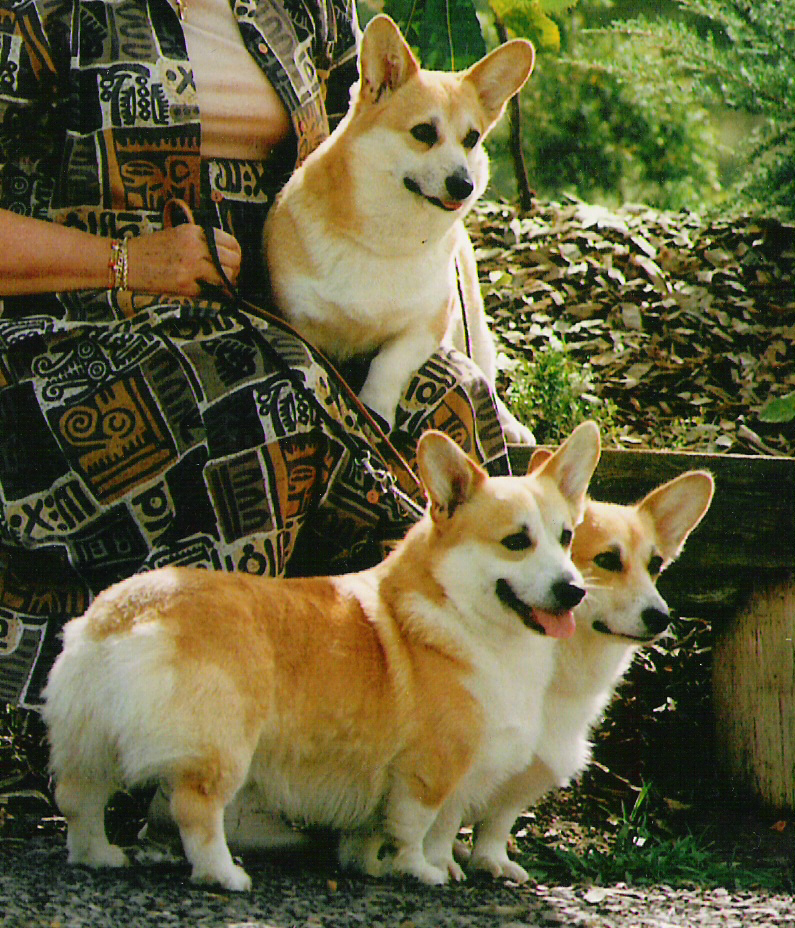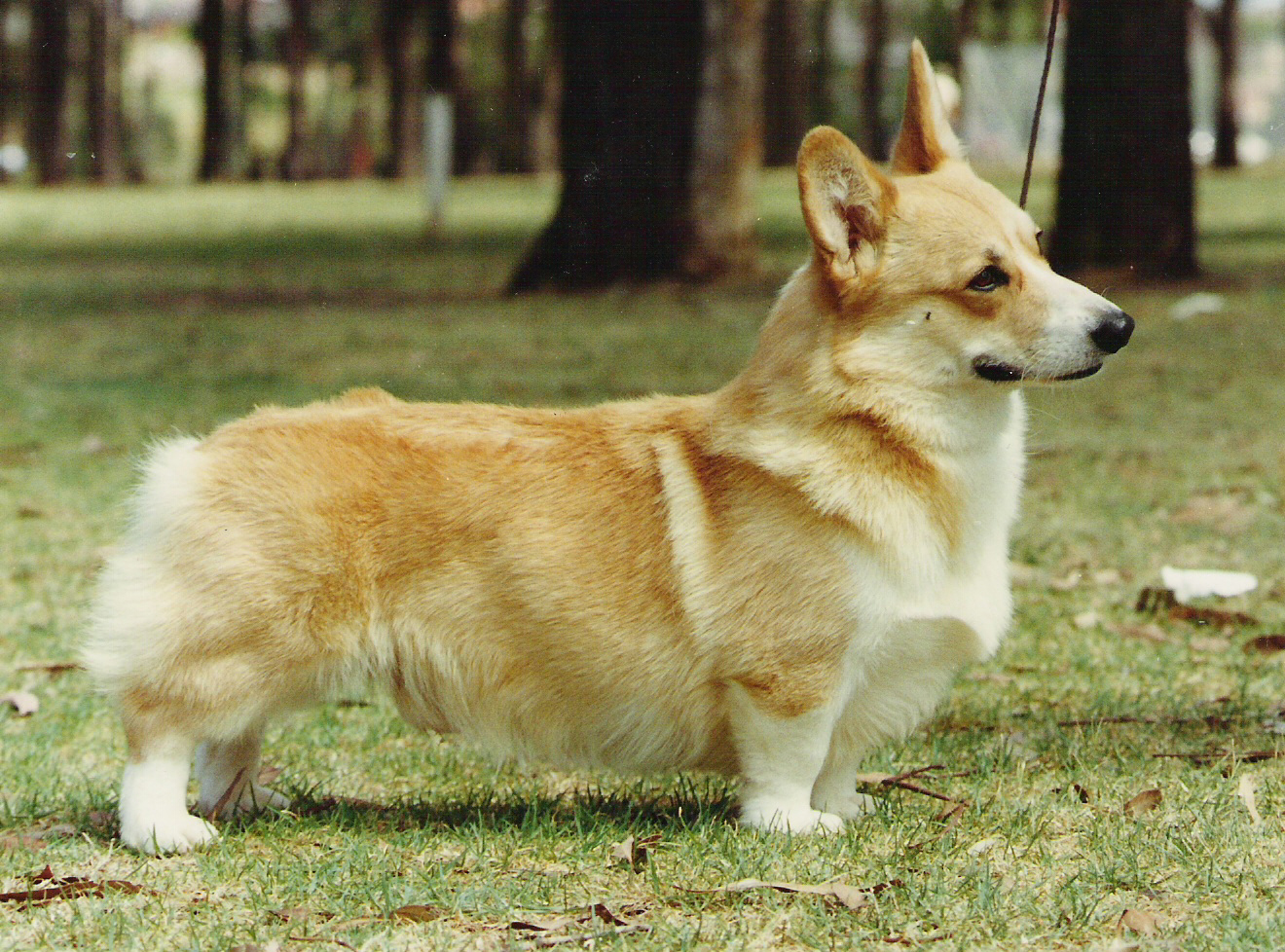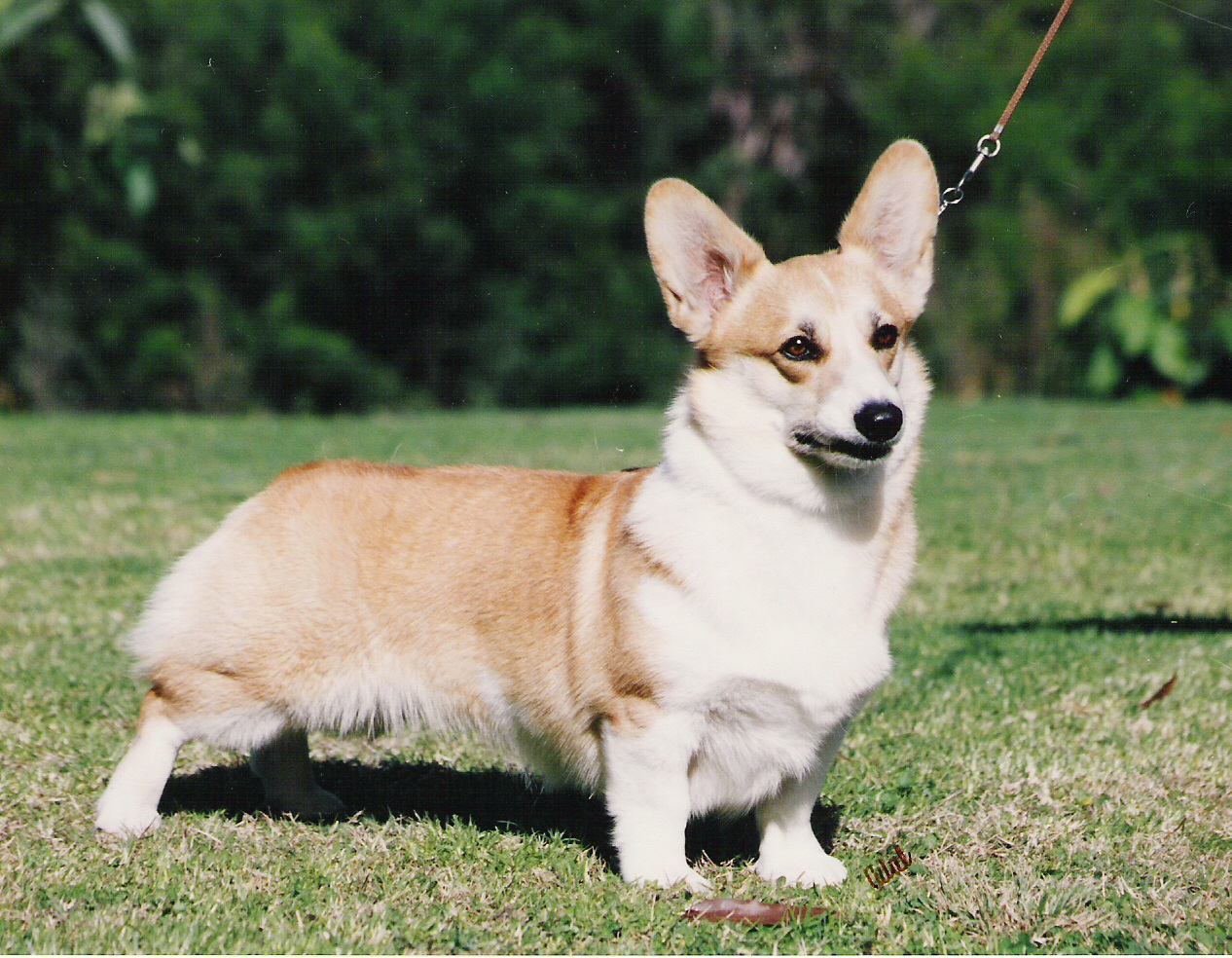 We next brought Stormerbanks Dream Girl of Lynfarne (Imp UK) (1) to Australia in whelp to Lynfarne Turmoil, son of Eng Ch Pemland Magnus. In 1987 she whelped in Quarantine producing 2 dogs and 2 bitches. A dog, Aust Ch Fergwyn Commotion (IID) and a bitch, Aust Ch Fergwyn Tenacity (IID) from the litter gained their titles and went on to win some top awards and also gave us a new line of Stormerbanks which has successfully bred on for us.

"Dream Girl's" second litter was sired by Aust Ch Jodiwyn Midnight Magic,
a half brother to "Dusty Sandman" (sire of 30 Champions, one of Australia's top sires).
This union produced Aust Ch Fergwyn The Dreamtime (2) and Fergwyn Dreaming,
the latter went to Stan & Lyn Stanford and produced some outstanding offspring for their "Cacasvel" prefix.

Aust Ch Fergwyn The Dreamtime when mated to Aust Ch Fergwyn Tenacity (IID) a half brother/sister mating, produced Aust Ch Fergwyn Temptation (3), who inturn was mated to our next impoted dog
Lynfarne Harvester (Imp UK) (4), sired by the all time great, Eng Ch Belroyd Nutcracker out of
Wakefield Tabetha Twitchet of Lynfarne who had been imported from America into England and was very strongly line bred to the Stormerbanks lines in America.

From this union came two outstanding young dogs, Aust Ch Fergwyn Country Quest (5) who went to Singapore and Aust Ch Fergwyn Country Harvest who went to Lois & Ted Evans in Perth. "Country Harvest" sired their beautiful butch, Aust Ch Siancof Autumn Bells, out of Stormerbanks lines in Western Australia. She is both a Royal and Specialty winner under International, Specialist and All Rund judges and top winning Pembroke in that State.